MYO CHRISTMAS DECORATIONS: PART 2. The Christmas Wreath 💐
Christmas time is here,
Happiness and cheer,
Fun for all that children call
Their favorite time of the year!
This year, deck up your house with ornaments and decorations you make yourself! Celebrate the joyous festival of Christmas not just on the day but also while making these beautiful crafts and hanging them up around the house leading up to the eve and day.
Christmas like all other festivies is about families creating and sharing memories, make this one of them!
What You'll Need to Make Your Own Wreath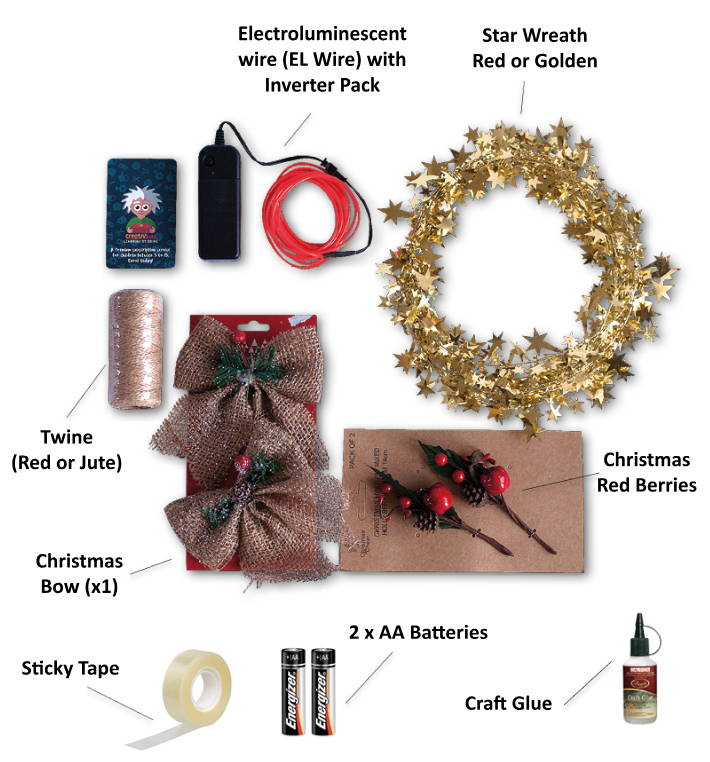 How To Make Your Own Xmas Wreath
Wrap the EL wire onto the wreath. Make sure you don't tangle or tear the wire while doing this.
Put 2 AA batteries in the inverter pack. Using the attachment plus, connect the inverter pack to the EL wire.
Attach the inverter pack to the wreath. You can either use twine or sticky take, just make sure it is secure and the on/off switch is accessible.
Hide the battery pack by sticking a bow onto it.
Use craft glue to stick the red berries to the center of the bow (or anywhere you want really).
Use string or twine to make a loop on the top face of the wreath to hang the wreath by.
HANG YOUR BEAUTIFUL HANDMADE WREAT - Don't forget it also lights up! 💡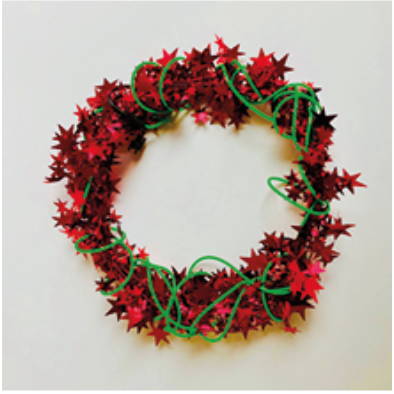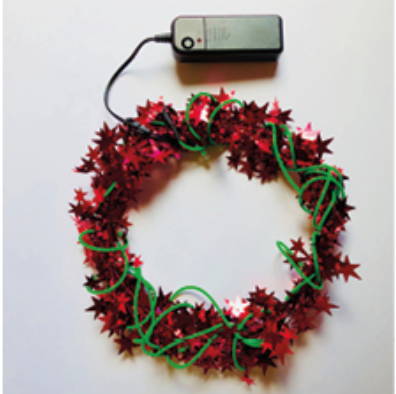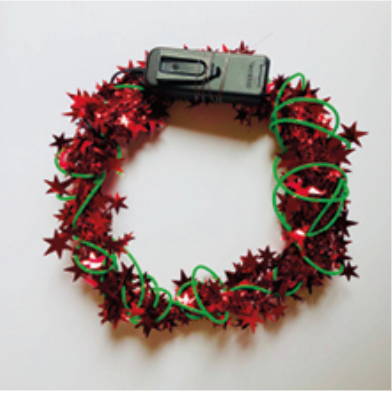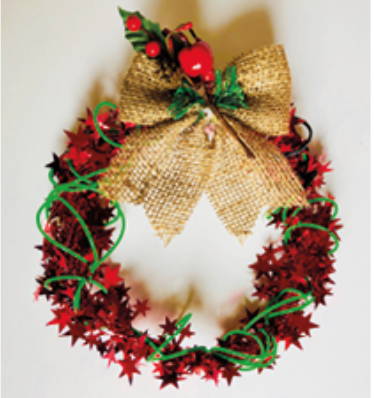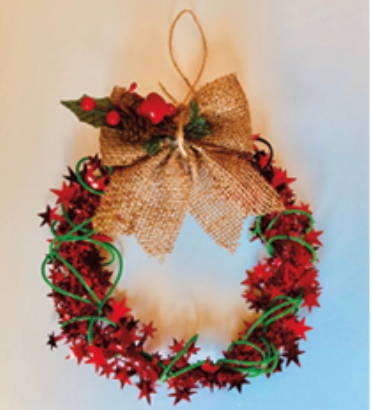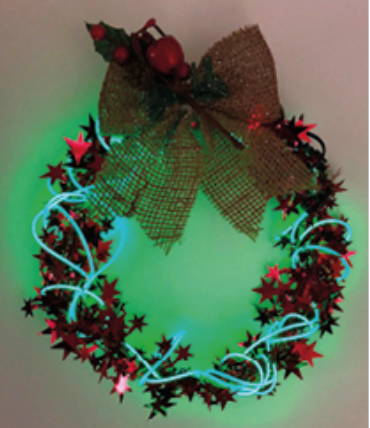 ---
Watch Video For More Inspiration and Help
Subscribe to get great new Activities every month
---
Stay tuned for more Christmas Decoration Activities as well as our December 2018 Kits!
---