Snow is like kindness, it beautifies everything it touches.
We've all seen snow covered roofs, trees, streets and cars in movies. There is a certain sense of purity and calm when everything is covered in white 🌨
While not all places in Australia see snow, there is nothing stopping you from giving your kids a glimpse of that experience. No, you don't have to drive all the way to the mountain tops 🏔
With this activity in the April Kits, you can make your own snow! ❄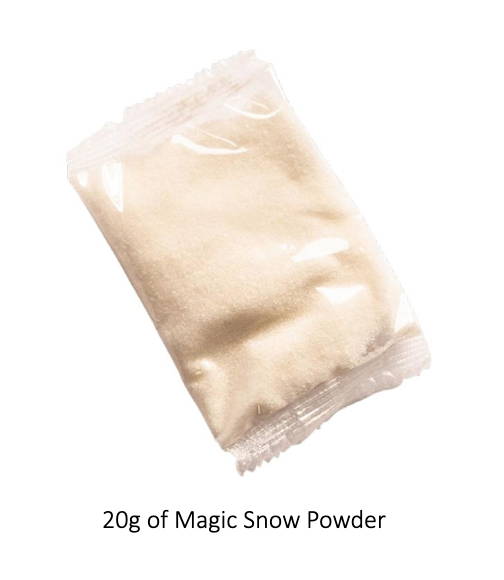 It's The Easiest Activity But The Most Fun!

The Magic Snow Powder will expand to over a 100 times its original size just by adding water. No mixing is required, just add water and watch the snow grow.
For slushier snow add more water.
For 'drier' snow add less water and a little salt.
Add a few drops of food colouring to the water to create whatever colour snow you like - although perhaps you might want to avoid the colour yellow!

The snow once formed will last for days!!
---
---