Mommy, why are our seasons at the opposite time of the year than all other countries? Why do the days get shorter in the winter? Why do we turn our clocks back and forth twice a year? These are all very valid questions all growing kids will have ☀️❄️
The best way to answer them is with a model. Instead of just the Earth, have them make a model of the entire solar system to learn about the movements of the Earth around the sun and all the other planets 🌏
Inspire young astronauts with this mobile solar system kit. Assemble the components to form your own Solar System which hangs from the ceiling and glows in the dark 👩‍🚀👨‍🚀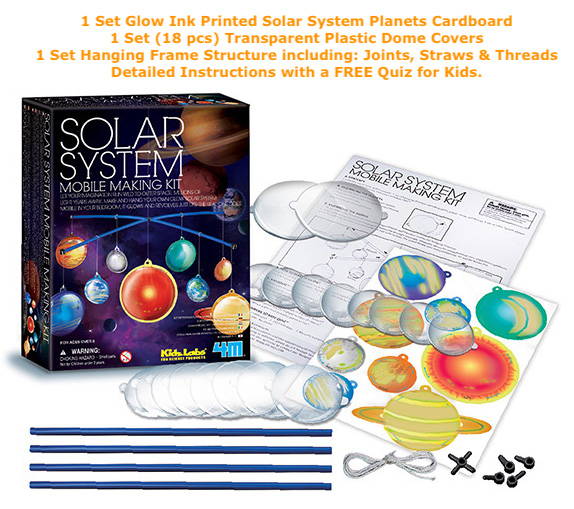 Why Stop At Stars When You Can Have The Whole Universe

1. Pop out the Solar System planet paper boards.
2. Insert the tab of each planet shell into the slot of its corresponding paper board.
3. Insert the matching planet shell on the opposite side of the paper board.
4. Repeat the above steps for all planets.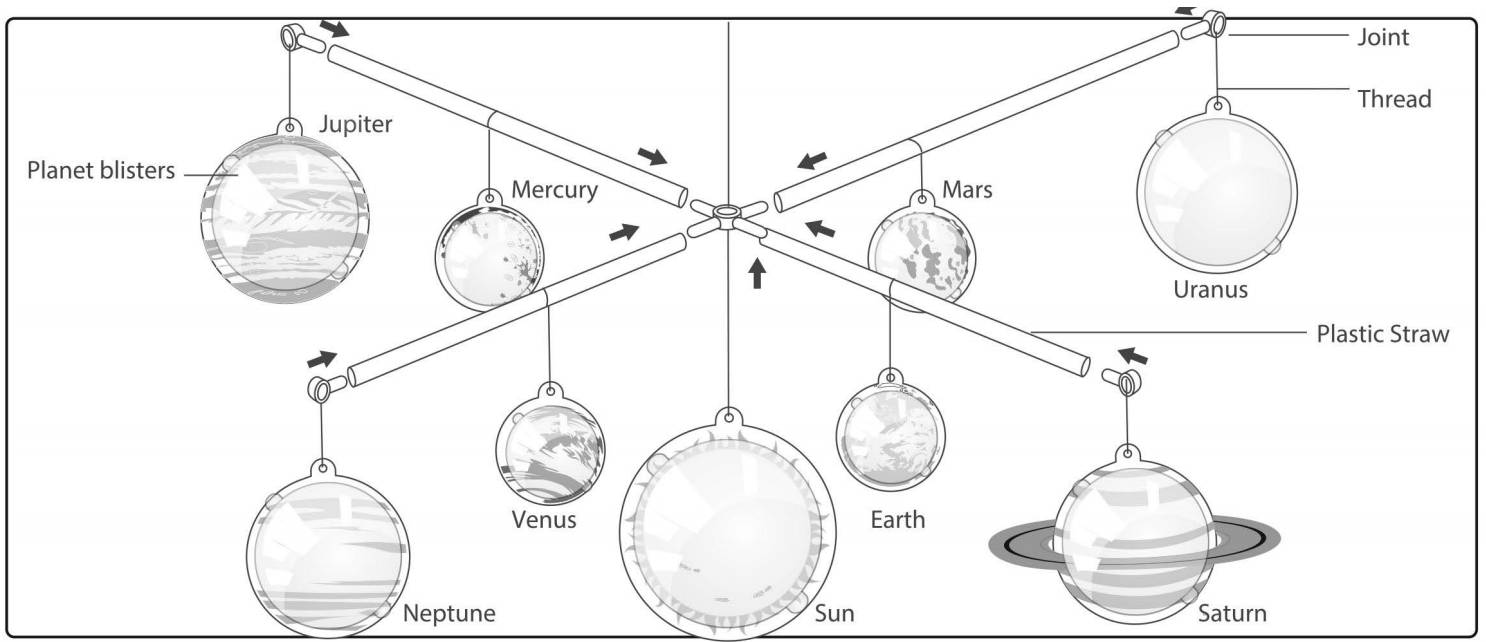 5. Tie one end of the thread to the hole of each paper board and the other end to the hanging structure.
---
---