Keeping Kids Occupied In Winter Holidays
It's A Task, But We Make It Easier!
We're back to that time of the year when the kids are home, all day, every day. It's great because you get to spend time with them, they get a break from school, they get to sleep in, go out – but what happens after the first few days when the excitement dies? You're left with "mum, I'm bored!"
It's difficult to find something new to do every day and keep the kids occupied, especially when there is more than one child to entertain. Different ages mean different interests and activity levels as well. It can get taxing. In the winters, you can't even expect them to go out and play any sport for too long if any at all!
That's why you rely on CreativKits to provide you with monthly activity kits that come with all the necessary tools and instructions, so you can really spend quality time with the kids as opposed to running around and tiring yourself thinking about how to keep them occupied
What's better? Our activities empower your child's creative thinking and boosts their imagination. Keep your child's mind working even during the holidays in a fun way that does not involve being consumed by a screen.
No hidden fees, no long-term commitments, no concerns about changes due to unforeseen circumstances like the weather, no travel, no hassle. Just a simple click to subscribe and enjoy the perks.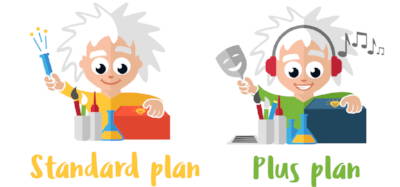 CreativKits activities are also environmentally friendly, multipurpose and multi-use unlike plastic toys which damage our environment. Our kits are consistent with UN's mission to refuse what you can't reuse.
We think we check every box, it's now your turn to try our kits and tell us what you think!