DIY Transfer Tees for the Family
Winter is the time for basics. Stay at home and binge watch TV shows, curl up near a fire place, drink hot chocolate (or any hot beverage) and surely your basic black, grey, blue tees / sweatshirts with jeans, boots and a smart jacket.
With regards to our DIY Sequin Tees / Sweatshirts, we realized that not everyone likes the bling, doesn't mean you don't want to spice things up a little every now and then. Stay at home near a fire place drinking hot chocolate, but change the activity? Keep the black, grey and blue shades of tees / sweatshirts, but add just a little something?
We've got you lot covered too. It doesn't have to be bling to be spiced up. Design your own Tee / Sweatshirt transfer. Do it together and design matching family tees / sweatshirts or highlight your individuality but do it with your family.
All You Need to Design Your Own T-Shirt Transfer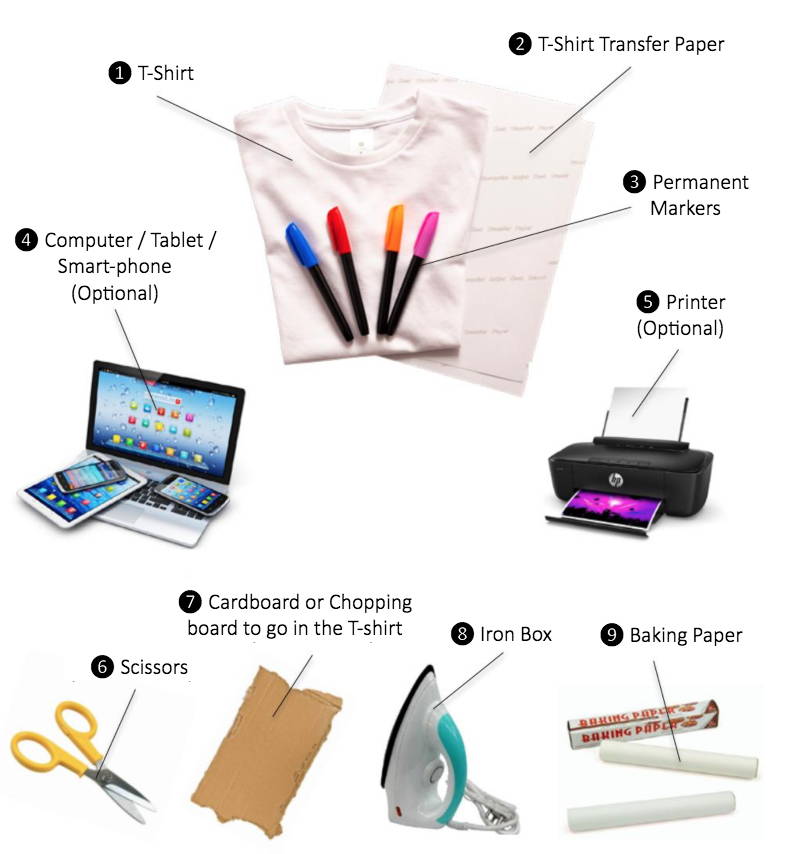 1. On the clean white side of the transfer paper, print or draw your chosen design and allow it to dry thoroughly.
To Print: You can either find an image online, draw on a computer or tablet, click a picture on your camera or phone and use a print to print on the transfer paper.
To Draw: Use the permanent markers to hand draw your chosen design on the transfer paper.
Note: The image will be reversed once printed / drawn, so if you are using letters or numbers then make sure they are reversed while designing.
2. Once the design dries on the transfer paper, use scissors to cut it out as close to the borders as possible, but it does not have to be perfect!
Important: For the next few steps make sure you are on a hard and flat surface that does not reach to hear (workbench or table).
3. Adjust your iron box to the 'cotton' setting and turn off the steam function. Allow iron box to heat.
4. Place a piece of cardboard between the front and back layers of your tee / sweatshirt and iron. This will make sure there are no wrinkles while transferring your image.
5. Now, place your transfer paper on the tee / sweatshirt with the design side facing down.
6. Then, place a sheet of baking paper over the transfer paper
7. Finally, begin ironing over the baking paper in a smooth, consistent and circular motion. Make sure to apply pressure – use the heel of the iron as that is the hottest. You must iron for at least 40-50 seconds for the transfer to complete.
8. Test the result by gently peeling a corner of the baking paper off. If you can see the edge of the image properly transferred, then remove the backing paper completely.
The transfer is successful if you notice the edges around your design to be transparent.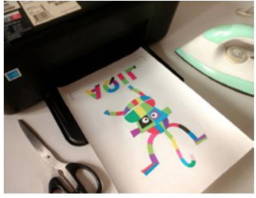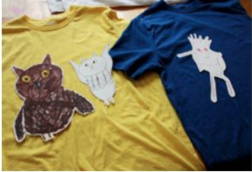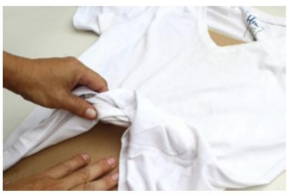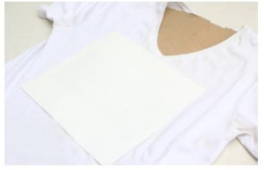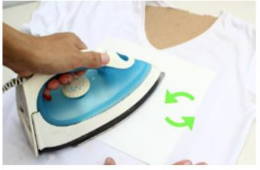 TADA! No TV, just good old indoor family fun time and cool new looking tees / sweatshirts – with no bling!
---
---