DIY Rope Tassel Key-Chains
Aren't you bored of the same old metal, plastic or fluffball keychains? It's like everyone has the same stuff. How do you not lose your keys or mix them up with someone else's?
We get it, our DIY Macramé Key-Chains are not everyone's cup of tea. The knotting takes some time and very delicate fingers (which is why it is an ideal activity for kids – but hey!)
A really good alternative to that is our DIY Rope Tassel Key-Chains. No knots – just simple pulling and sticking. It's a common misconception that tassels only look good on curtains, cushions, pajamas and sometimes dresses for kids. Truth is, Tassel Key-Chains have a chic, rustic and simplistic charm.
Let's try a few shall we? Whether you like them or not, remember it's going to be a fun activity for the kids and Tassel Keychains make for cute, personalized gifts too!
What Do You Need To Make Tassel Key-Chains?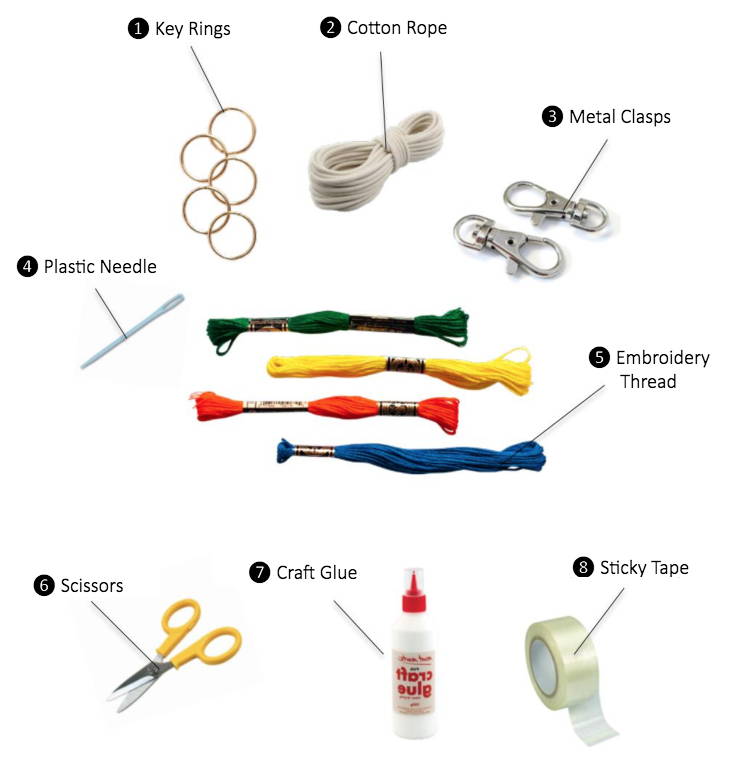 Prep
1.   Decide how long you want your Key-Chain to be
2.   Use a scissor to cut the Cotton Rope 2-times the length of your desired Key-Chain.
Making The Tassel
3.   Loop the cotton rope through a Key Ring bringing the ring to the center of the rope.
4.   Fold the rope such that both ends are equal lengths
5.   Gently pull apart the strands at the end of both sides of the rope to make the Tassel. (Be careful not to separate the strands all the way to the top, maybe just a little less than half-way)
6.   Use Sticky Tape to bring the two ends of the rope together. Apply the tape from where the tassel begins – but don't stick the tassel too!
Decorate!
7.   Add some Craft Glue on the tape
8.   Choose one colourerd Embroidery Thread and place the end of the thread on the glue. Let Dry.
9.   Tightly wrap the tread around the cotton ropes multiple times.
10.   Once done wrapping add some more glue to stick the end of the thread on and tuck it in with a Plastic Needle.
11.   Repeat steps 7-10 with 2-3 different coloured embroidery threads.
When starting a new colour, add a bit more glue and tuck the start of the thread into the end of the previous coloured thread. This is to ensure they don't come undone.
Once done, attach the Metal Clasps onto the ring and hang the Key-Chain wherever you like!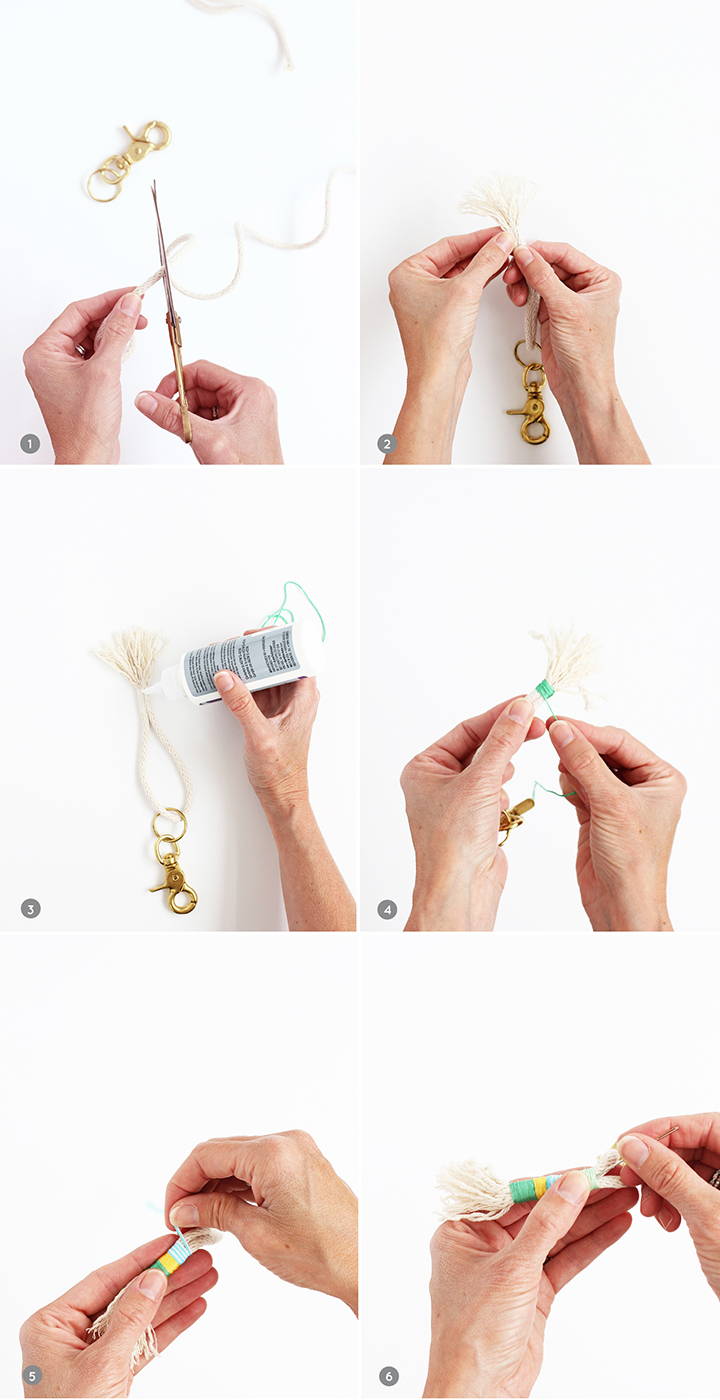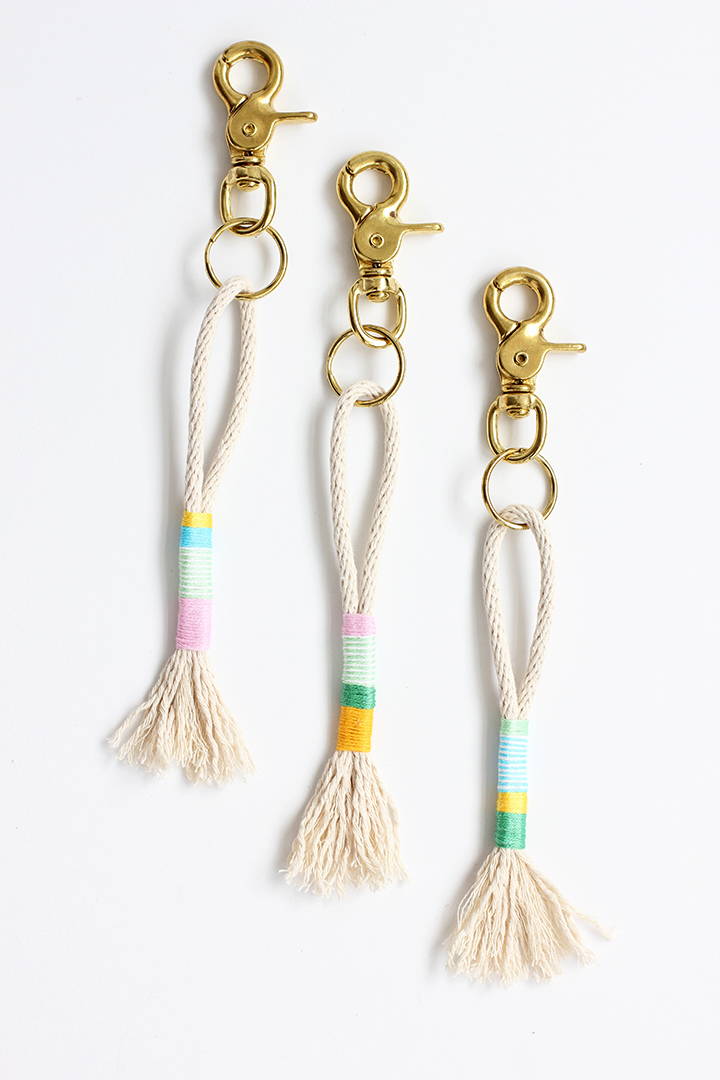 ---
---