DIY Screen Printed Notebooks / Diaries
Stationary although such a basic want, differs from people to people. Some say, your stationary says the kind of person you are. Some say it's just a book and as long as the pen works it's enough.
Do you ever feel like there are so many options for pretty notebooks, diaries and journals but none that you REALLY like? One might have a really nice quote but the colours aren't you, one might be the perfect colour but the design is all wrong?
The more options we get, the more options we want. That's true for anything and everything.
While Screen Printing has the word "screen" in it, this DIY activity has nothing to do with a screen – it will in fact help get your kids off of screens for a while.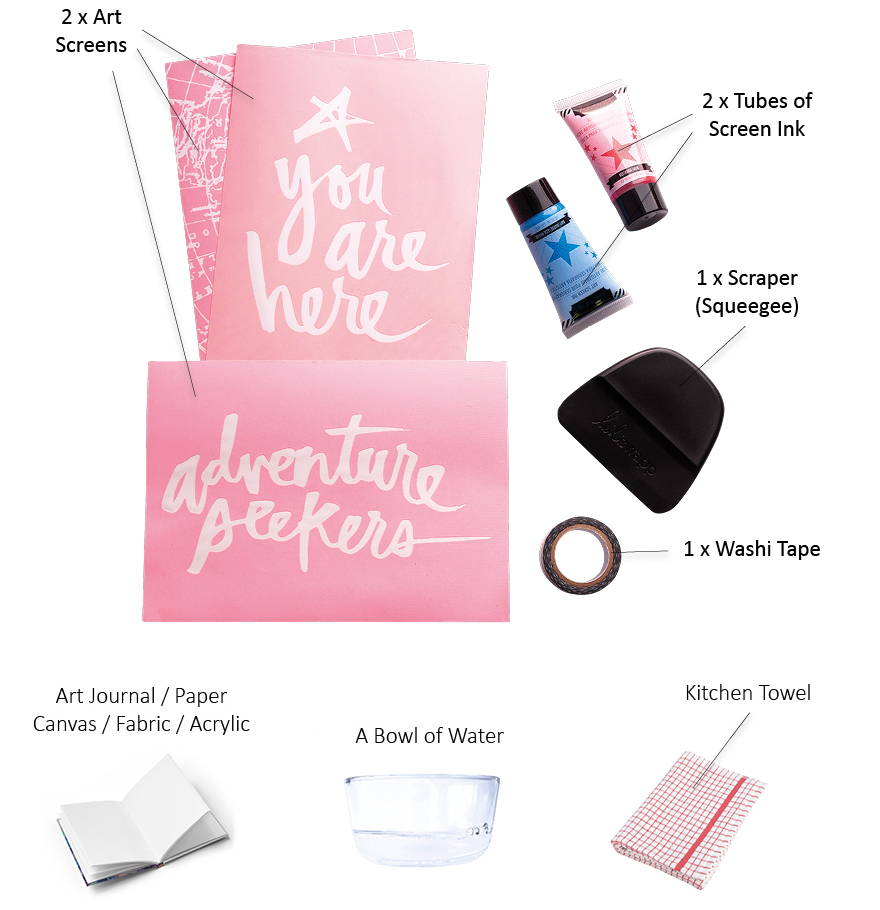 1. Choose any flat surface you would like to print on. To begin with, we suggest a notebook or diary that you can personalise for yourself.
2. Choose a screen that you would like to print onto your notebook or diary and place it on the cover of the notebook or diary.
This could be a quote, an image, logo, abstract design, or anything you like.
3. Use the washi tape to cover the edges to avoid spreading the ink to unwanted places.
4. Choose your favourite colour ink and squeeze some out on top of the screen. Use the scraper to evenly spread the ink across the screen.
If you would like to use multiple colours, squeeze and spread the ink accordingly leaving blank spaces for other colours.
5. Once done, remove the screen and let the ink dry.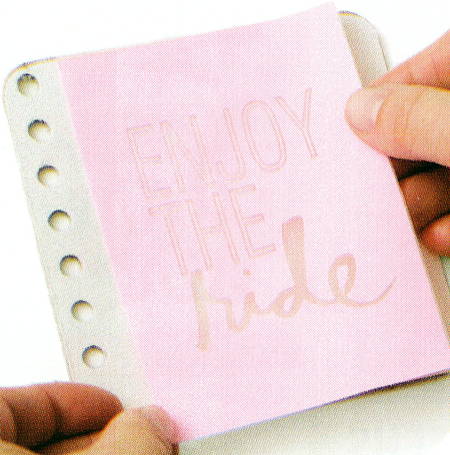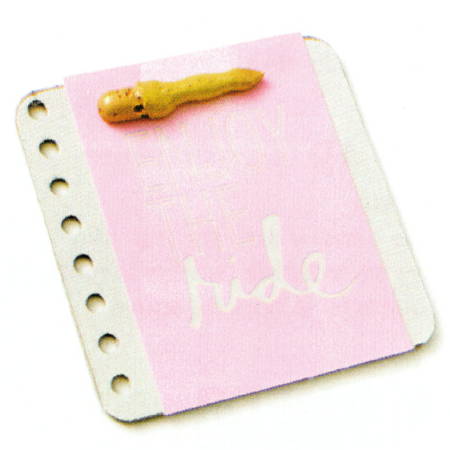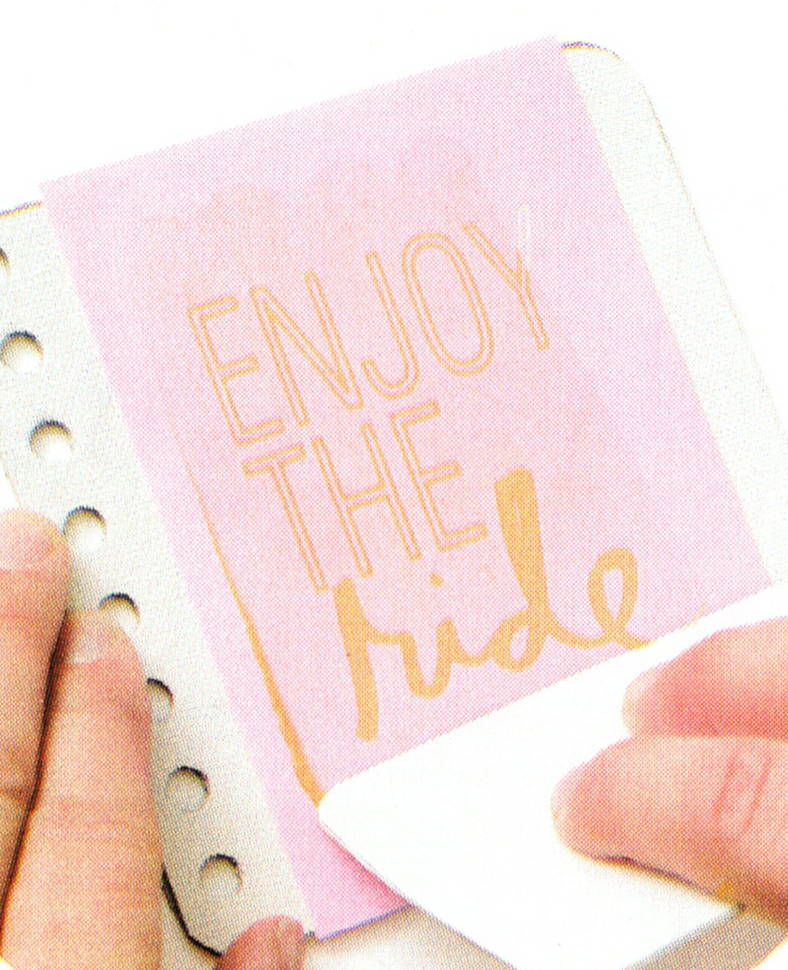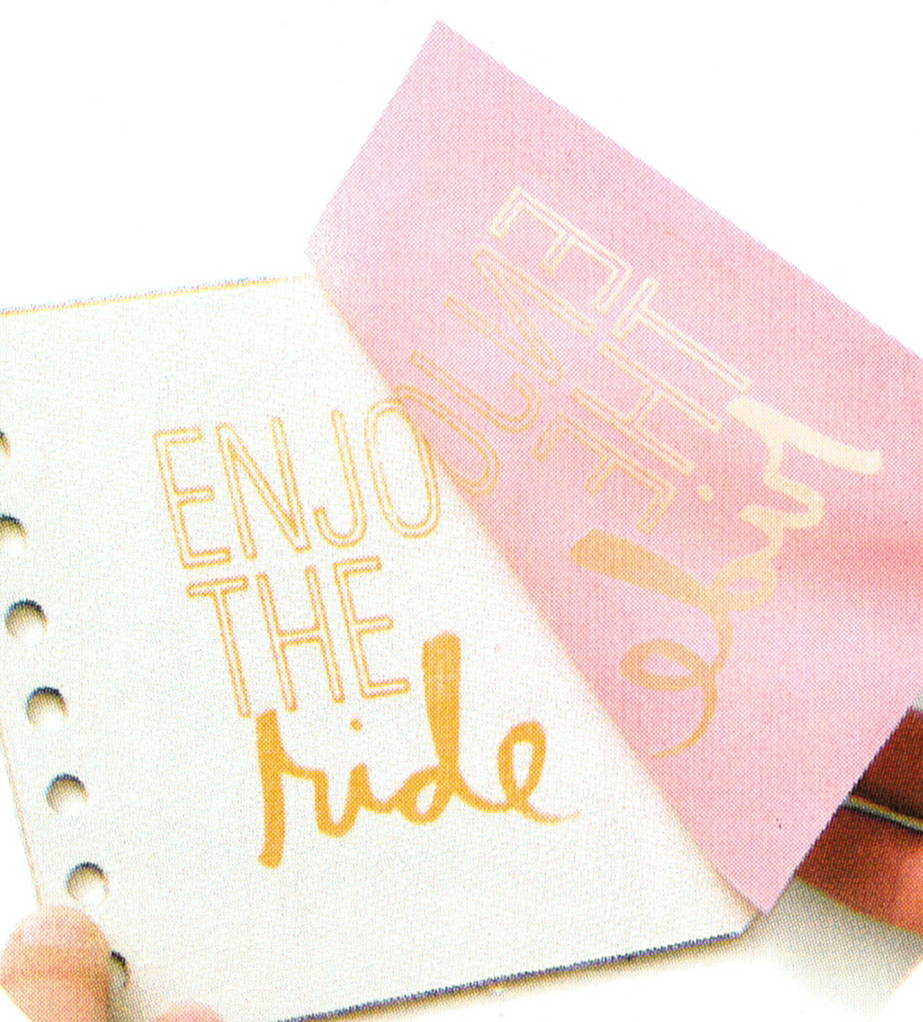 AND THAT'S IT! Your Own Personalised Notebook/Diary is ready to use, gift or even sell!
---
---