Gift A Mom: Polymer Clay Damask Pendant
All women love jewelry, well most women do. When it's hand made by a child or a grandchild, it's that much more special. It doesn't have to be bling or gold or a diamond, it's the thought that counts most.
With Mother's Day around the corner, indulge your child's creativity with this special DIY activity and reap the benefits for yourself – or give it to your mother!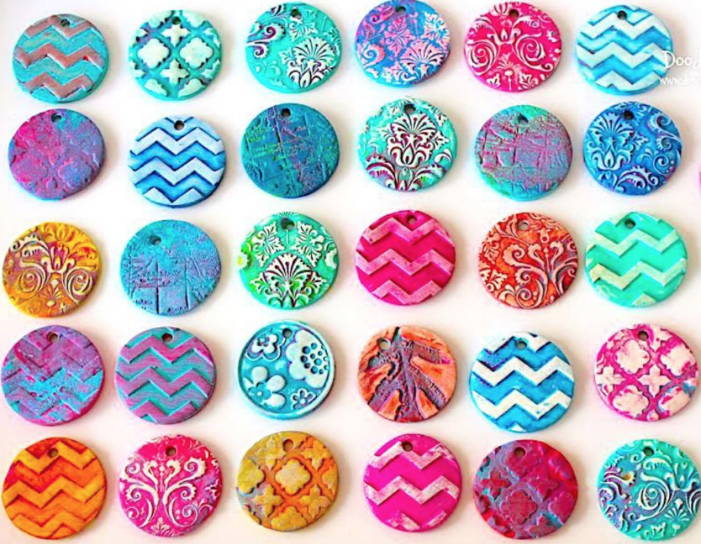 What You Will Need For a DIY Pendant?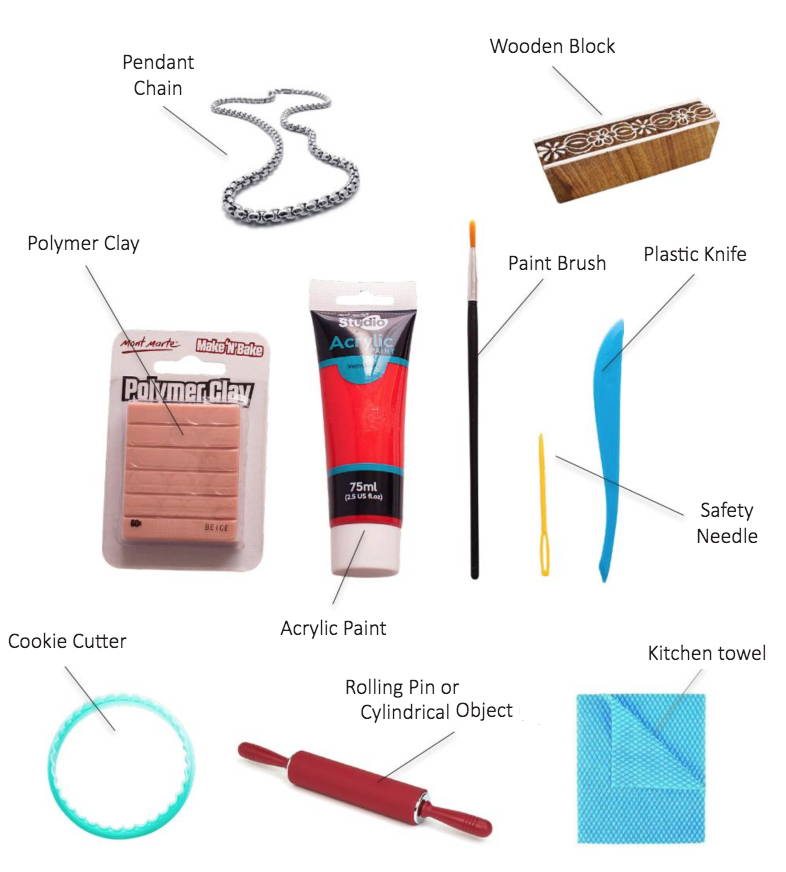 Make Your Own Clay Damask Pendant
Once you've gather all the materials, just follow the steps below, it's kinda like baking a cookie! Keep some tissue or cleaning cloth handy in case of spills.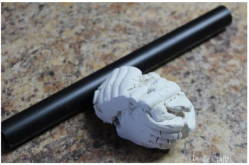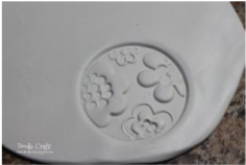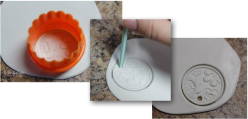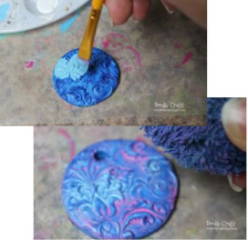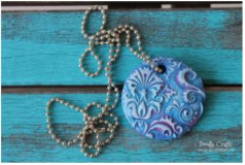 Roll The 'Dough' – Soften the clay by kneading it like you'd do cookie dough. Use the rolling pin or any smooth cylindrical object to roll out/flatten the clay. Flatten it to a little less than 1cm thick.
Make The Design – Use the wooden printing block to stamp the flattened clay. If it is a circular block, then one stamp is enough – if it is rectangular (like the one shown above) stamp it 3 times parallelly leaving no gaps.
Cut It Out – Use the cookie cutter to cut out the perfect round shaped pendant (or cookie to go on with the metaphor). Use the needle to make a hole on the edge of the pendant (you can also use a straw to do this) – this is where the chain will pass through.
Bake It – Just like a cookie, this needs to be oven baked too. Place your pendant on a baking tray and follow the baking instructions on the clay packet. Usually it is 275°C for 15 minutes.
Paint it – Once the clay cools down a little, paint the base red (or any colour of your choosing) and let it dry. Then, use black paint (or any second colour of your choosing) to paint over the raised parts of the pendant (this would be caused do to the design created in step 3).
Add The Effects – Use a damp cloth to wipe the top surface of the paint. Then paint again between the cracks. Repeat this process 2-3 times with the 2 colours (or more if you like) to give the pendant a tie-dye / antique effect.
NOTE: Make sure the colours are all acrylic paints.
And SURPRISE – Once you're satisfied with the look, let the paints dry off for a couple of hours. Loop the chain through the pendant hole and SURPRISE your mom / grandmom with a beautiful necklace that you've made yourself!
---
---