It stretches! It squishes! It sparkles (and not just under sunlight)! If you hold it up, it oozes down to the floor in a long strand!
Get your kids to make the ultimate DIY Toy 'Part 2' - Holographic Slime.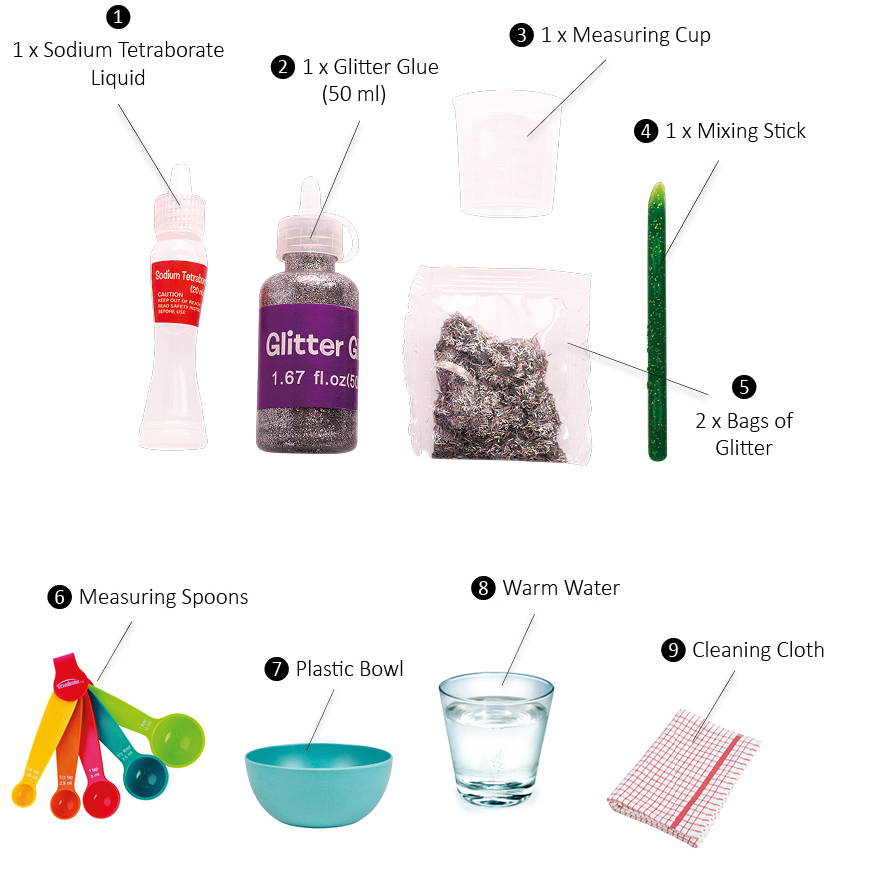 Let's Get Our Hands Dirty
In a fresh, clean bowl or cup fill 30ml of warm water.
Add 4ml of sodium tetraborate liquid to the water and use the mixing stick to stir until the liquid completely dissolves in the water. This is known as the 'Base'.
Add 15ml of glitter glue to the base and once again use the mixing stick to mix it.

Add more glitter – literally as much as you want – and mix it into the base.

Allow the mixture to sit for 2-3 minutes – Do Not Keep Stiring Or Shaking Or Messing With It!

Once set, use your hands to stretch and fold the slime.
Your very own Holographic Slime is Ready to use – Make sure you keep it in a closed container after you're done playing so it doesn't dry out.
---
---