DIY Gift Idea 101: Door Key Hanger
Are you always on the lookout for cute, DIY gifts to give friends and family? Off-the-rack is just becoming too common now?
Add an even better twist, by making your kids make the gifts. Somehow, it always seems more special when a child has made it.
Today, we bring to you DIY Door Key Hangers. A very simple activity that will occupy your kids for a couple of hours, and result in special gifts for loved ones – or self-use!
Plus, you will no longer lose your keys in the house!
The reference drawing, much like a colouring book for kids, is already colour coded depending on the design.
1. Use a plastic needle and the right colour of yarn (for the appropriate section) and make simple cross stitches. Once you're finished with the section, tightly secure the yarn with a knot at the back so it does not open up.
NOTE: Refer to the video for a stitching tutorial or ask an adult for help.
Once you are done with the embroidery of the design, it's time to rack it up.
2. Use the screwdriver and screws to install the hook rack to the back of the wooden frame (this is how we hang the hanger to the wall).
3. Once again using the screwdriver and screws install the hooks on the front on the wooden frame (this is where your keys go).
4. Use Craft Glue to stick the grey felt to the back of the wooden frame.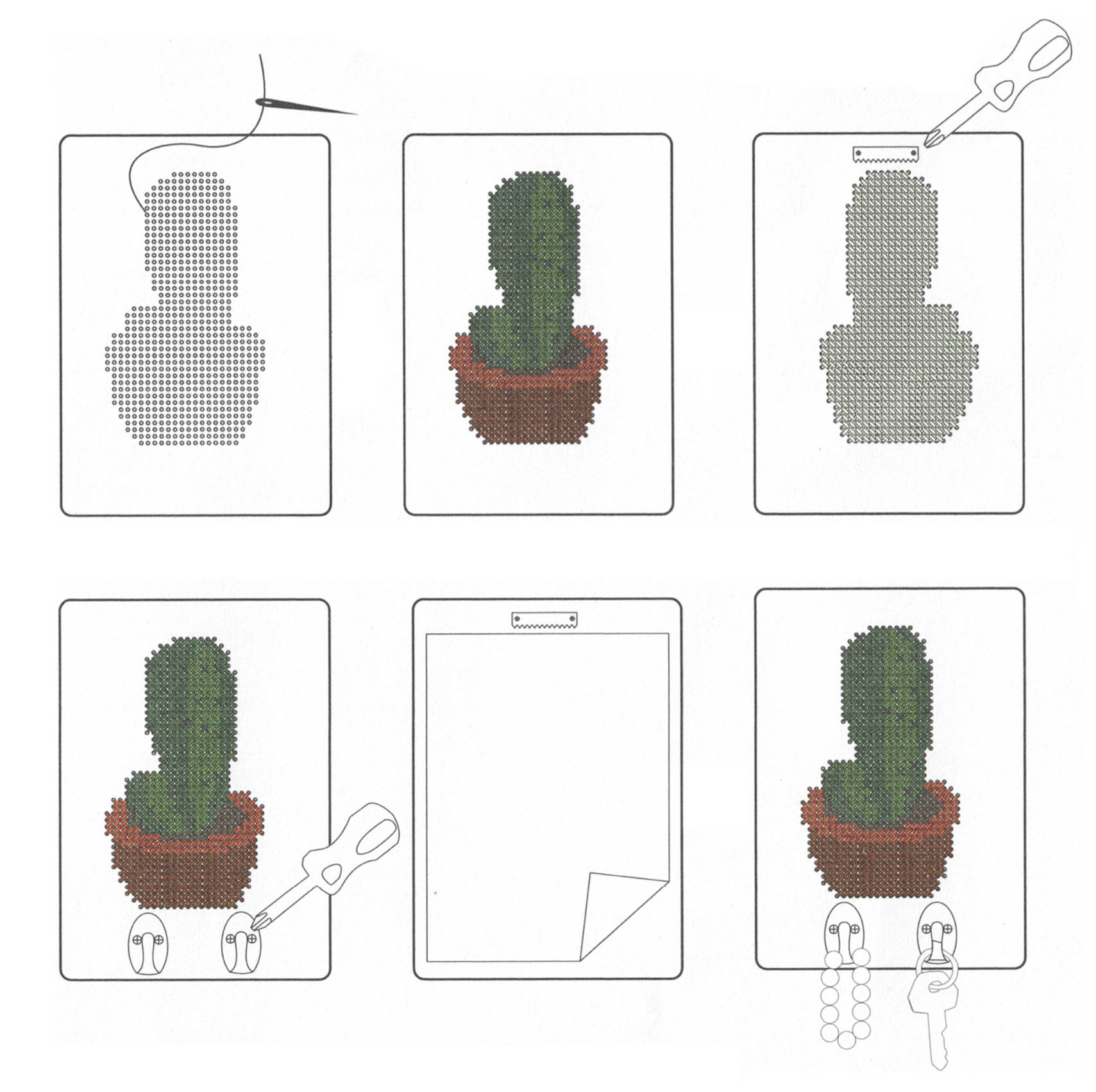 YOUR VERY OWN DIY KEY HANGER IS READY TO USE!
HANG IT UP IN YOUR HOUSE OR GIFT IT TO A LOVED ONE!
HOW SIMPLE WAS THAT?
---
---